Rose Quartz Giveaway
---

This Week's Offer
Free Rose Quartz Gemstones Giveaway!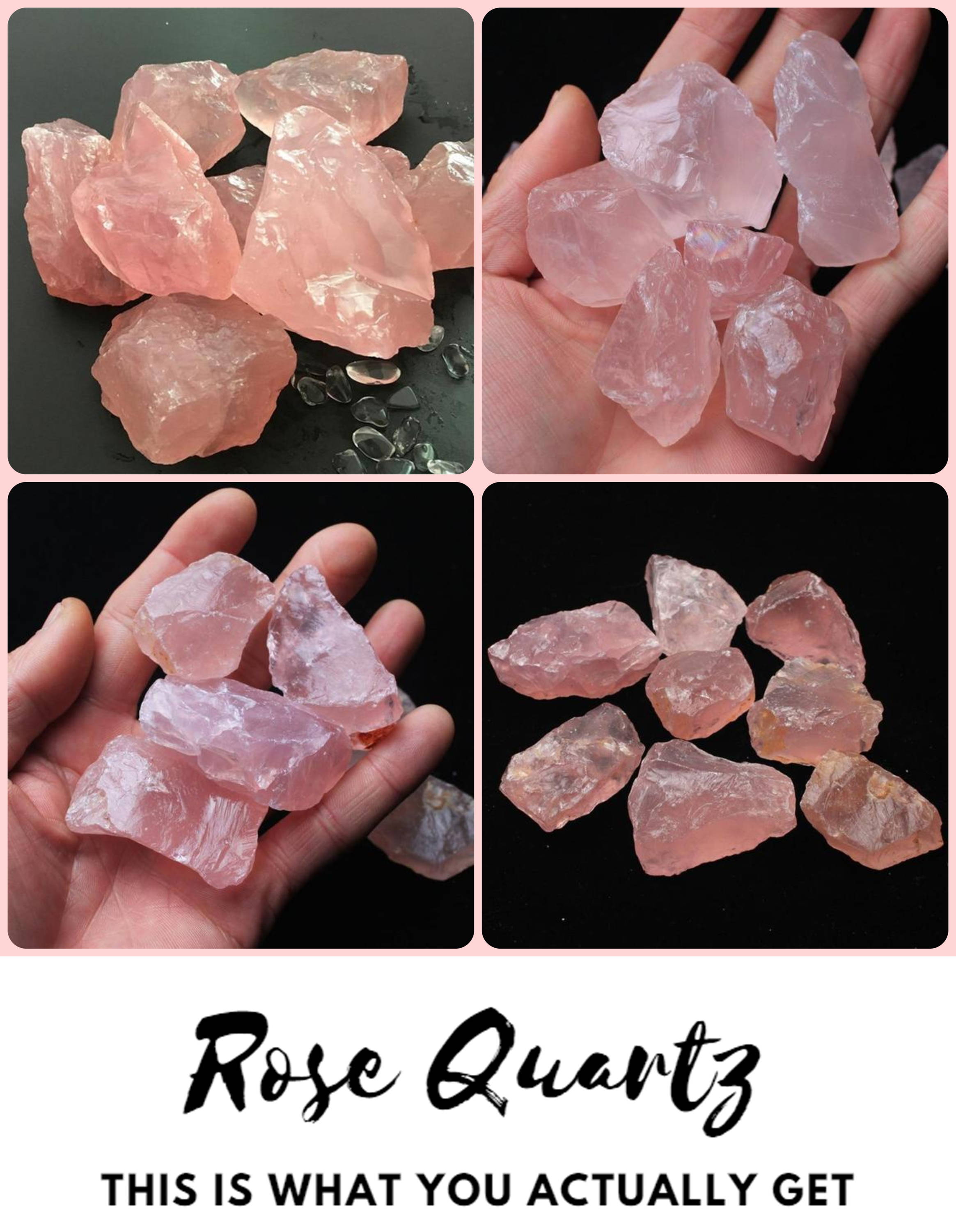 Rose Quartz
Revered as the Crystal Mother among the gemstones, Rose Quartz is also the Stone of Opening and World's First Love token dating back to 500 B.C!
Rose Quartz made ancient Egyptians and Romans decide unanimously on beauty and Love in addition to guaranteeing the shade brings bliss, beauty and the beloved! Often addressed as the Stone of Love, Rose Quartz is a soft crystal with a soothing Anahata or Heart Chakra Energy. Most of you have seen Rose Quartz the past year as it was declared the Color of the Year in 2016 too.
A deeply moving stone with gentle vibrations, Rose Quartz opens the heart of the wearer to all types of love ranging from self-love family to Friend, Animals and Mother Nature!
Material: Rose Quartz
Style: Raw Gemstone
Weight: 50 Grams (2 oz)
Pieces: 2-3 Pieces
Size: 25 - 35 mm (1.2 inches)
Note: There might be slight differences in color and size
Terms & Conditions
You will only pay Flat Rate Worldwide Shipping ($8.95).
After purchasing, you will receive by e-mail our Healing Crystals Handbook which explains how to use each crystal and their benefits.

You can return your package in the original unused state for a refund within 90 days. We will not charge you anything except the Shipping rate that you will see before paying.

Shipping will take between 10-25 days, as we are using the most cost-effective method so we can afford giving away this gift.
OUR GUARANTEE
WE TAKE GREAT PRIDE IN THE QUALITY OF OUR PRODUCTS AND GUARANTEE YOU WILL BE SATISFIED WITH ANYTHING YOU PURCHASE AT ATPERRYS.COM. IF FOR ANY REASON YOU ARE NOT COMPLETELY SATISFIED WITH YOUR PURCHASE, SEND IT BACK TO US. WE WILL BE HAPPY TO MAKE AN EXCHANGE OR ISSUE YOU A REFUND FOR THE ORIGINAL PRICE PAID ONCE THE ITEM IS RETURNED WITHIN THE APPROPRIATE TIME PERIOD.
WE ALSO GUARANTEE THAT YOUR PRODUCT WILL NOT ARRIVE DAMAGED. IF THIS HAPPENS TO YOU, YOU WILL BE ABLE TO SEND THE PRODUCT BACK FREE OF CHARGE AND RECEIVE A NEW ONE.

The love and healing vibrations help replace toxic emotions and blockages that clogs the heart chakra and replaces it with the energy of love. According to the practice of Feng Shui, placing Rose Quartz crystals in your bedroom helps promote nourishing and loving Chi in that area.