GIVEAWAY - Free 2oz/50gr Amethyst Gemstones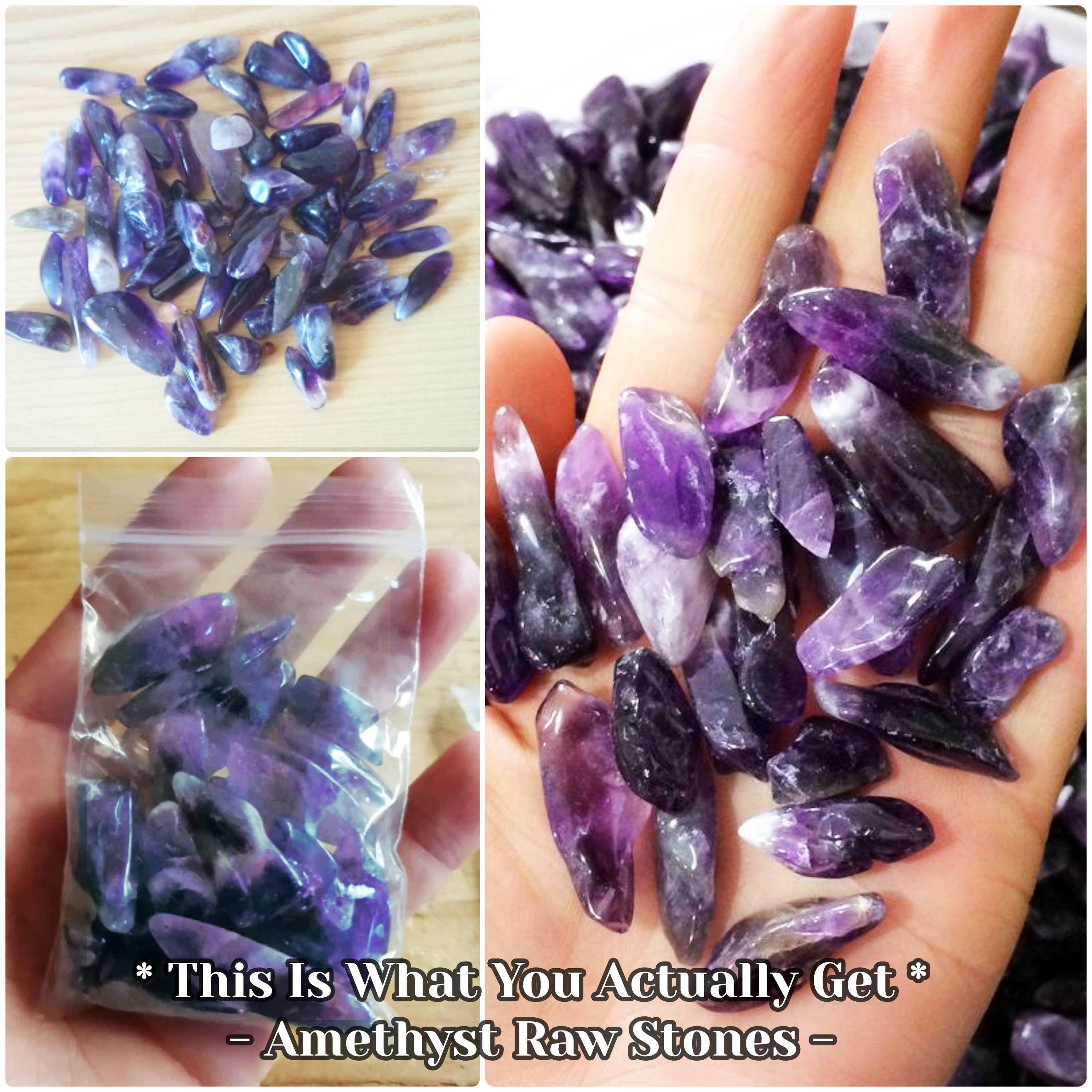 For holiday season, we have decided to giveaway some Amethyst.
Product included in offer: 2oz/50gr of Natural Rough Amethyst.
Emotionally, Amethyst is used in crystal healing to help heal personal losses and grief, bringing one gently past.
Amethyst is used as beneficial when dealing with legal problems and money issues, which can lead to prosperity and abundance.
Amethyst has a gently sedative energy that can promote peacefulness, happiness, and contentment.
It also is said to bring emotional stability and inner strength.
Amethyst is is also used to protect one from thieves, and to protects travelers.
Material: Amethyst Raw Gemstone
Size: 20-30 mm
Weight: 50g / 2oz
Terms & Conditions:
You will only pay Flat Rate Worldwide Shipping ($8.95).
After purchasing, you will receive by e-mail our Healing Crystals Handbook which explains how to use each crystal and their benefits.
You can return your package in the original unused state for a refund within 90 days.
We will not charge you anything except the Shipping rate that you will see before paying.

Shipping will take between 10-25 days, as we will use a cheaper method so we can afford giving away this gift.

Another thing I find Amethyst excellent for, is as a natural headache remedy. Forget the tylenol/paracetamol, forget the aspirin or ibuprofen: simply lie down, place an Amethyst at your crown (works best if the stone is in contact with your head), clear your mind and relax. Bye bye headache!