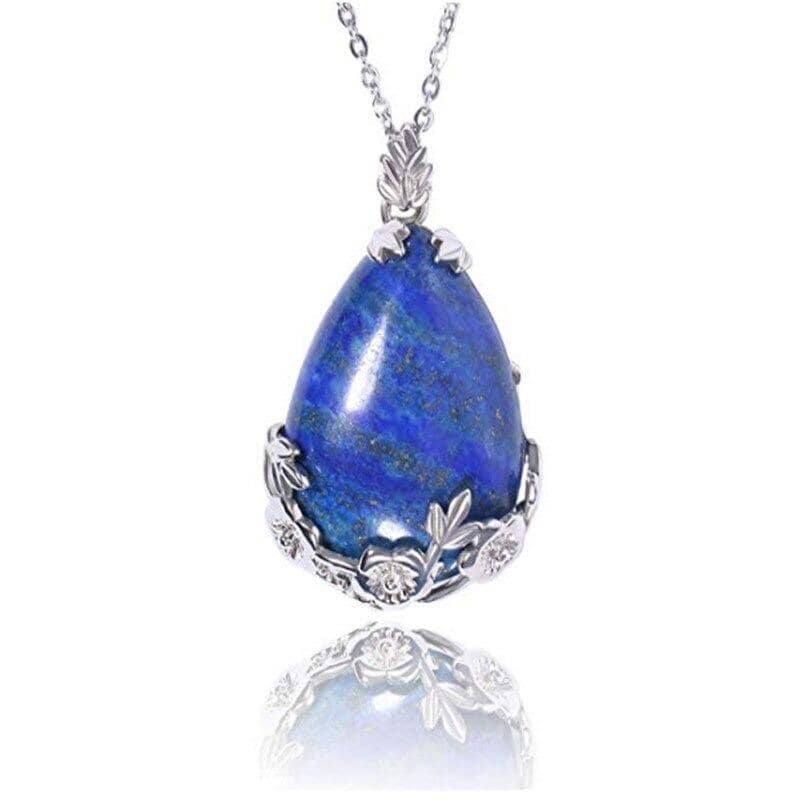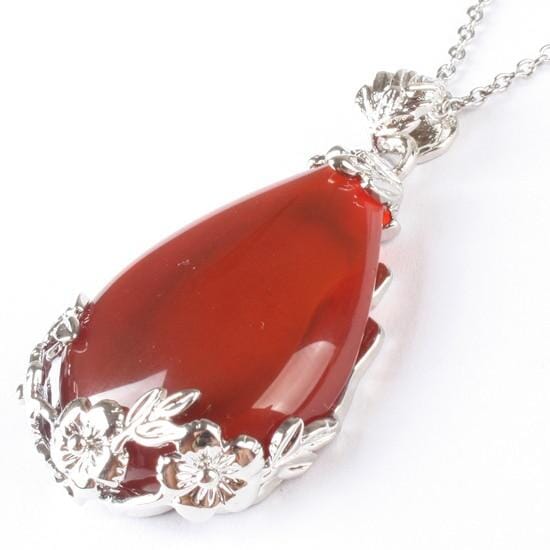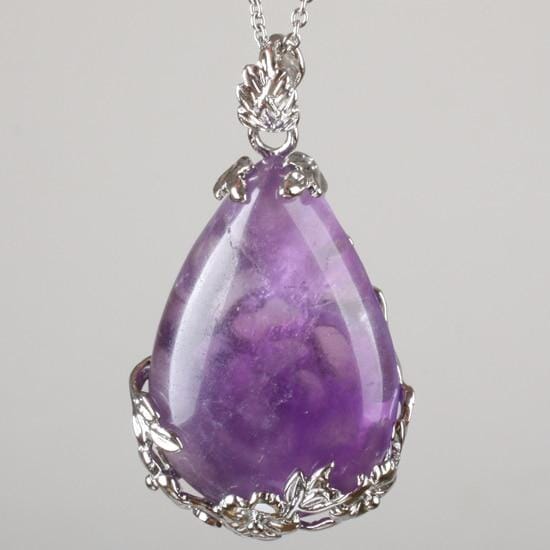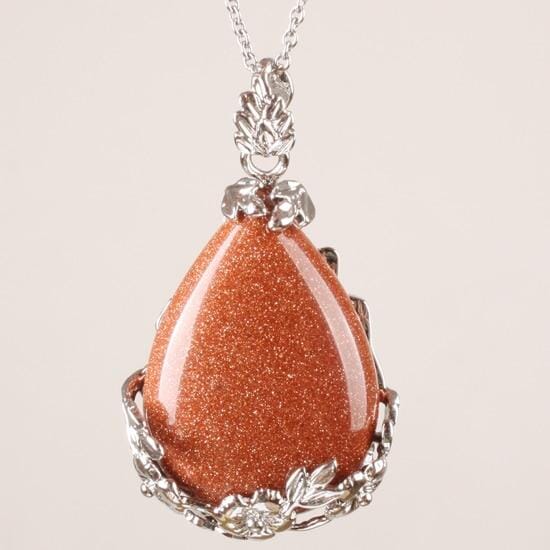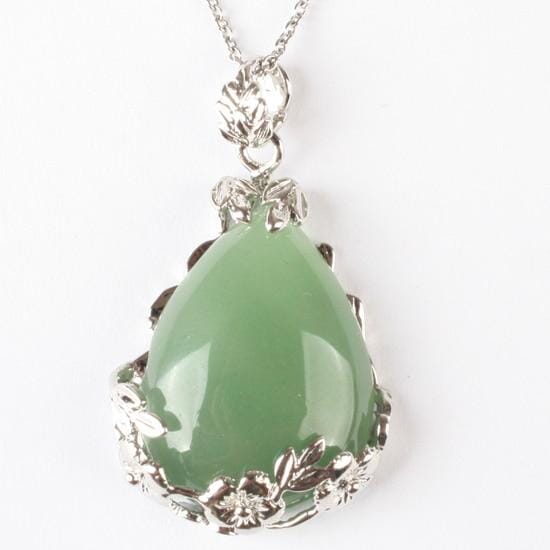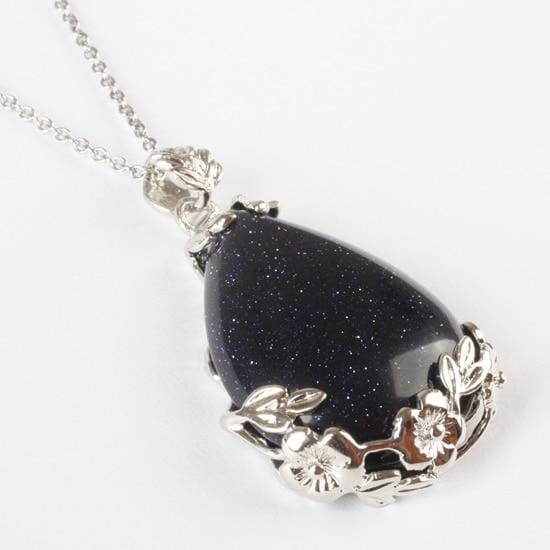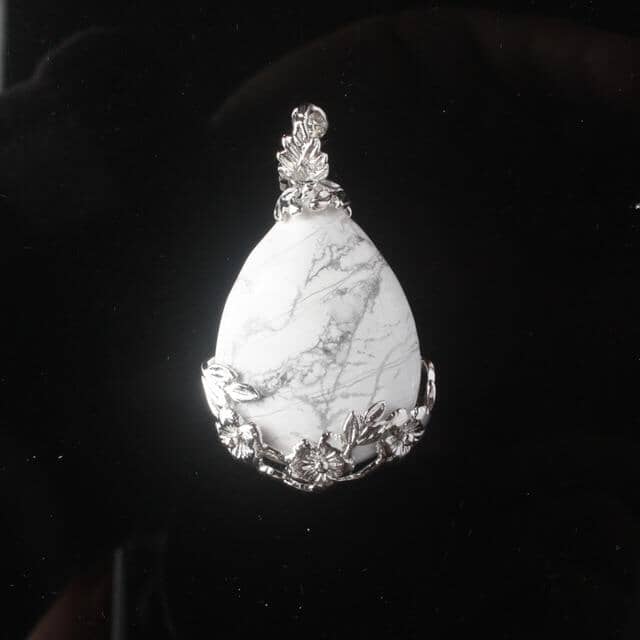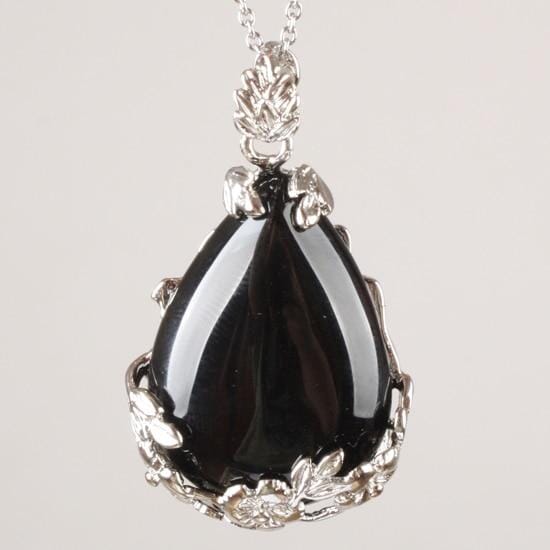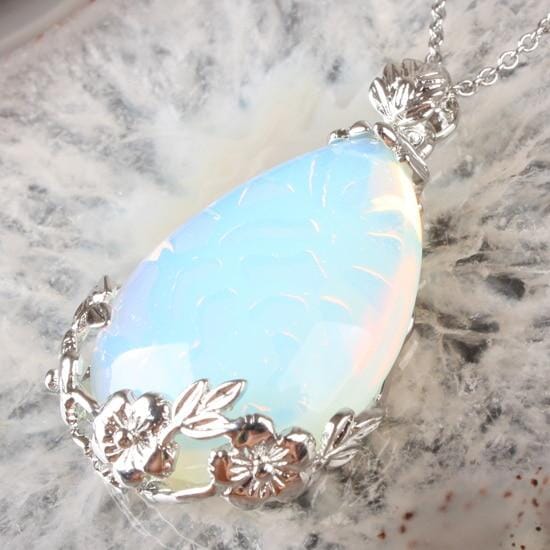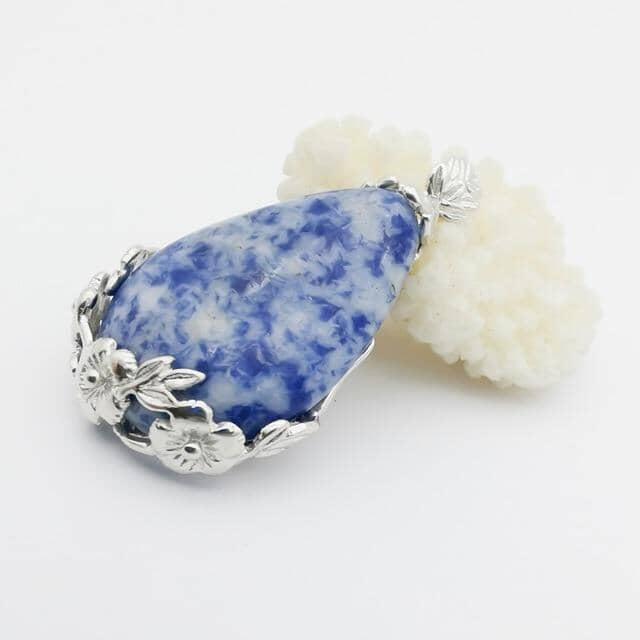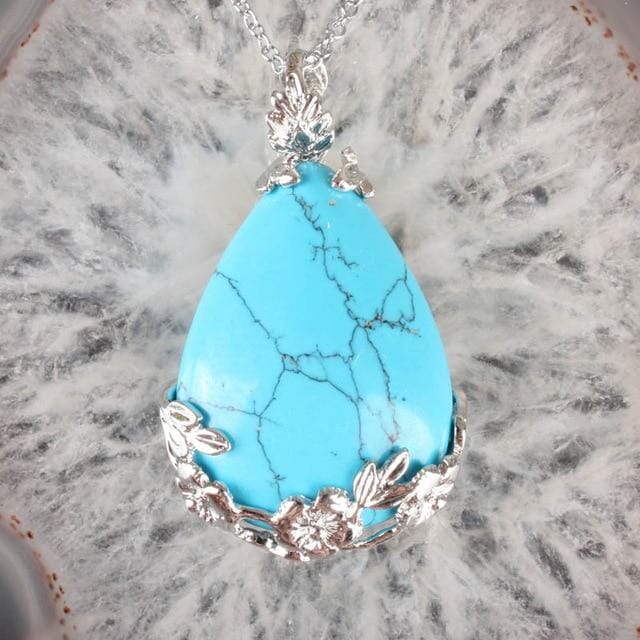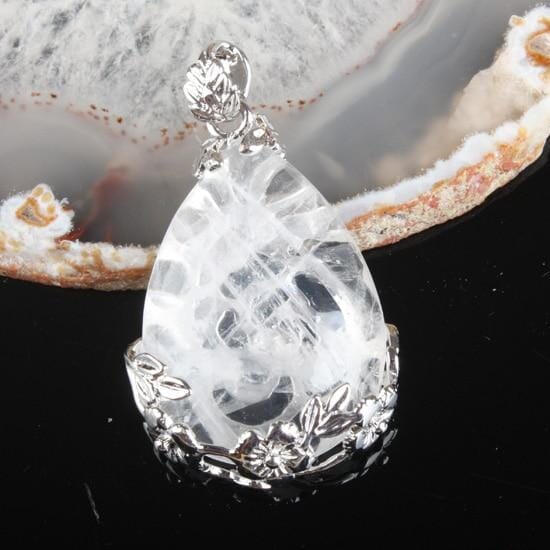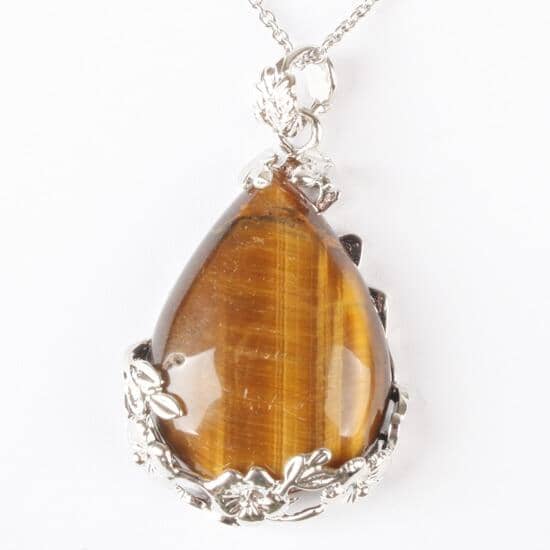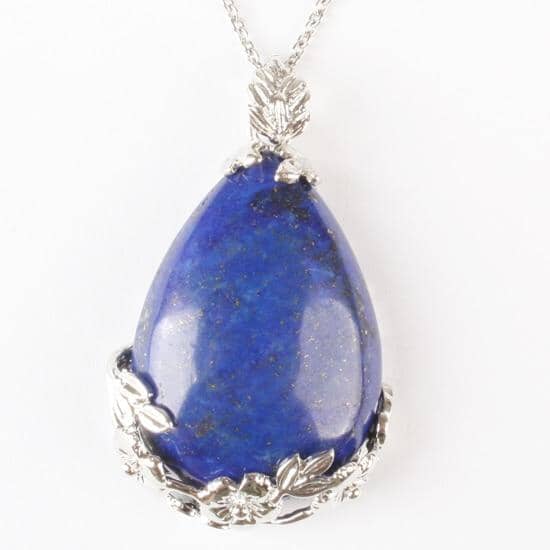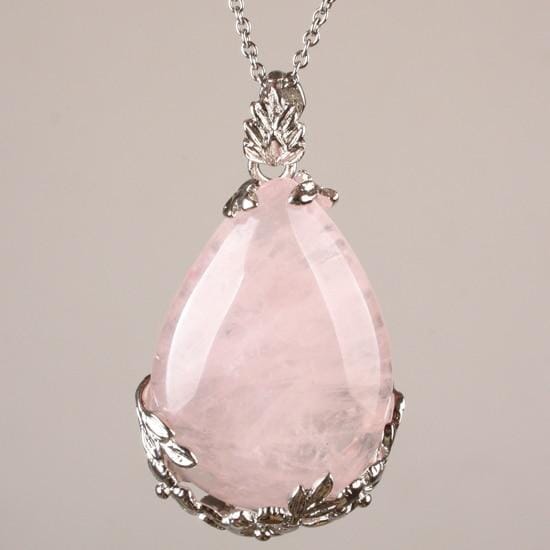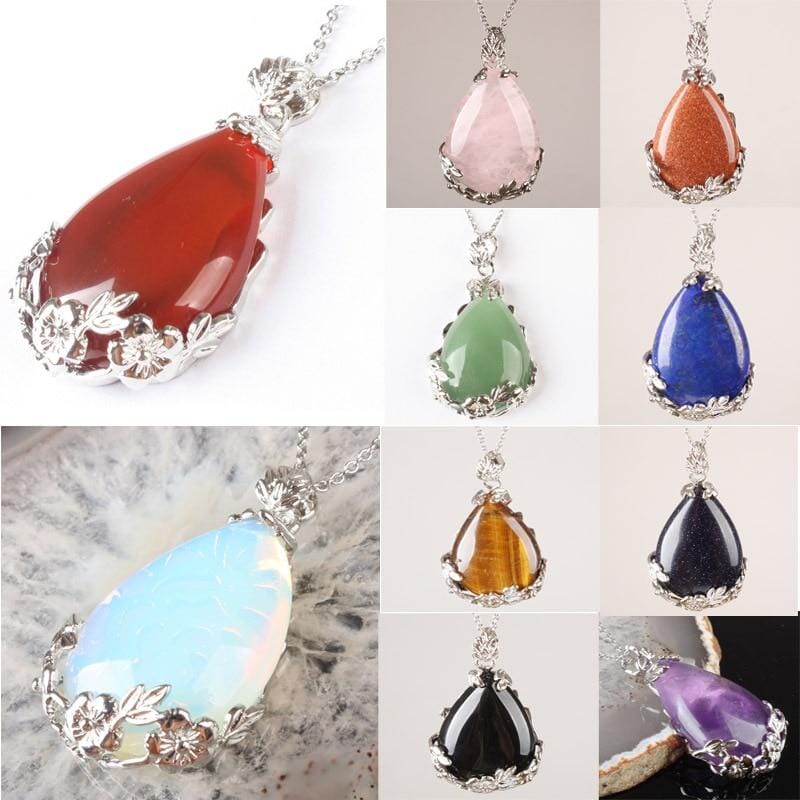 Teardrop Inlaid Flower Pendant Natural Healing Crystal (PENDANT ONLY)
⚡ Hurry up! Only pieces left in stock

Rated 4.6/5 By 100k+ Shoppers
When using our healing crystals products, you can expect major benefits among:
♦ Increased self-love and self-esteem
♦ Better relationships with loved ones
♦ Improved intuition and spiritual connection
Description

Gold Sandstone & Blue Sandstone - As the Sandstone is used in industry as a strengthening agent, so it is used to strengthen the bond between two people, and/or the unity of a group.

Keeps one on task, keeping distractions at bay. 

Encourages truth, keeping deceit away.

Promotes clarity in thought.

Brings to light that which is hidden.

Relieves on of their abrasive character.

Promotes feelings of understanding and loving acceptance.

Said to discourage temper tantrums and tirades.

Being a diverse stone in its usages, Sandstone is the "Creator's Stone" letting ones imagination and creative powers/talents bring forth many innovative and original, physical and metaphysical manifestations. 

Amethyst - used as beneficial when dealing with legal problems and money issues, which can lead to prosperity and abundance.  

Green Aventurine - is said to benefit one in all areas of creativity, and imagination, as well as intellect and mental clarity. Lore says that it enhances prosperity and brings career success. 

Carnelian - is said to attract prosperity, new resources and good luck. It is a talisman for success in any money-making venture. In the workplace, it is a crystal of ambition, drive and determination, and wards off undue pressures of co-workers or impersonal corporations with unrealistic expectations. 

Lapis Lazuli - resonate with the vibration of truth and enlightenment, and are powerful intense blue stones for opening the third eye and stimulating the pineal gland. 

Opal -  is a stone of inspiration which enhances imagination and creativity. It can bring inspiration to projects and to life and Spirit. Its own spirit is at times like that of a child spontaneously playing, dashing color where ever it pleases. Carrying this imaginative spontaneity into the realm of your life can bring strong creativity. 

Tiger Eye - lets you see everything. Use it for insight and you can be a very lucky person. When used in jewelry the tiger eye may bring good luck and protection from the evil eye to the wearer. It is also known to bring clear thinking and insight. 

Black Agate -  like all black stones, is a grounding and protective crystal. It gives a calming peace that helps those during a period of bereavement. Black Agate gives inner strength to move on and is also very helpful in keeping the peace in stressful households. This calming stone will keep one steady when faced with practical decision-making or when doling out 'tough love'. Physically, Black Agate alleviates problems of the bones and joints, mobility issues and pain of the shoulder or neck.  It keeps the body in balance, especially as one ages.

Rose Quartz - with its gentle pink essence, is a stone of the heart, a Crystal of Unconditional Love.

Turquoise - is perhaps the oldest stone in man's history, the talisman of kings, shamans, and warriors. It is a stone of protection, strong and opaque, yet soothing to the touch, healing to the eye, as if carved from an azure heaven and slipped to earth.

Pendants Type:

Slide

Material:

 Precious Stone

Metals Type:

Zinc Alloy

Shape\pattern:

Water Drop

Size(Approx):

26x46mm for Pendant

;

(1 inch=25.4MM); 

Net weight: 15g
Shipping Info

We are delighted to offer Free Worldwide Shipping on all our products, accompanied by a tracking number for every shipment. We want to ensure that you can easily monitor the progress of your order. Please keep in mind that due to items being sourced from various suppliers, there is a possibility of separate deliveries on different days. We kindly request your patience and understanding as we strive to deliver your items within a timeframe of 5-15 business days.
Returns & Refunds

You have 60 days from the delivery date to return/exchange your unused item for a full refund or shop coupon. If an item doesn't arrive or doesn't match the description, we'll reimburse the full cost, including shipping. Please refer to our Refund Policy for more details.
Transformative Power In Just 3 Simple Steps.

Step 1
Instantly Place Your Order
Easily add your desired items to the cart and proceed to a secure checkout process today.

Step 2
We Ship Within 24 Hours
Our dedicated warehouse team promptly handles your order, ensuring secure packaging and swift shipment to your address.

Step 3
Amplify the Healing Benefits
Immerse yourself in a vibrant and prosperous life by harnessing the profound energy of our exquisite healing crystals.




Crystal Clear: Discover The Magic Within.
Create the Life You Desire and Manifest Your Dreams.